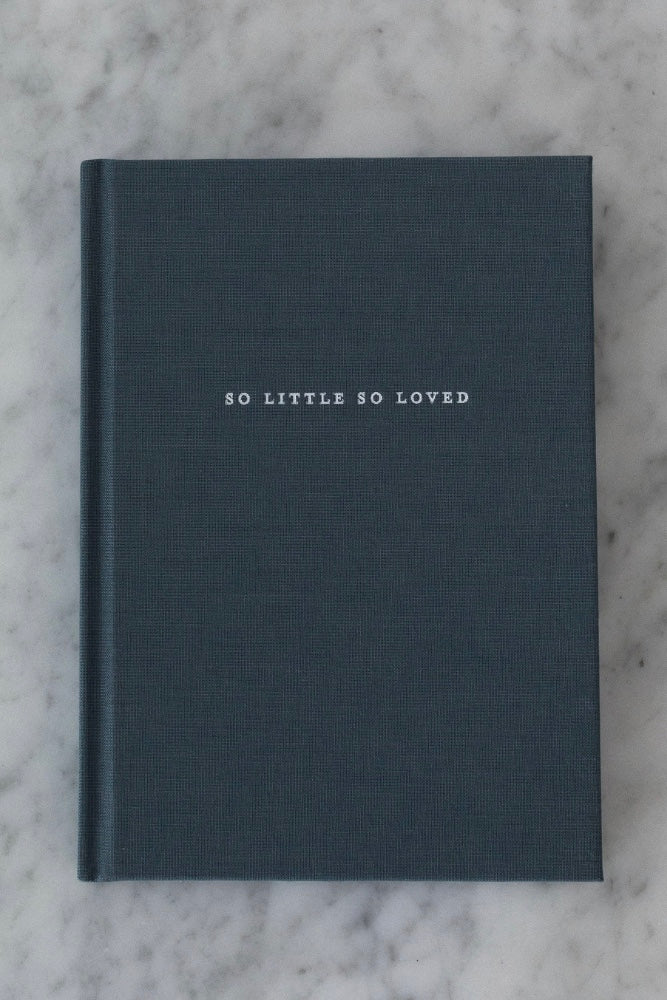 The Grace Files
So Little So Loved Journal
$49.95
So Little So Loved – for the mama who loves to write.
Features:
129 lined pages (room for the date at the top of each page)
30 blank pages at the back for photos
Beautiful custom artwork
Deluxe grey / blue linen cover and Boxed
This journal is perfect for:
Parents who want to document their premie baby's journey in the NICU.
Parents who want a plain lined journal to write about their journey into parenthood.
Parents who have miscarried / lost a baby / child and want to keep their memories written down in a safe place.
Documenting the journey through pregnancy.
Documenting the journey through IVF.
There are so many uses for this journal – because of its simplicity you can make it into whatever you want. It's the perfect baby journal – with no prompts to follow or specified questions to answer, the pages are yours to fill with your words and thoughts.
Your words, your story, your little one, so very loved.