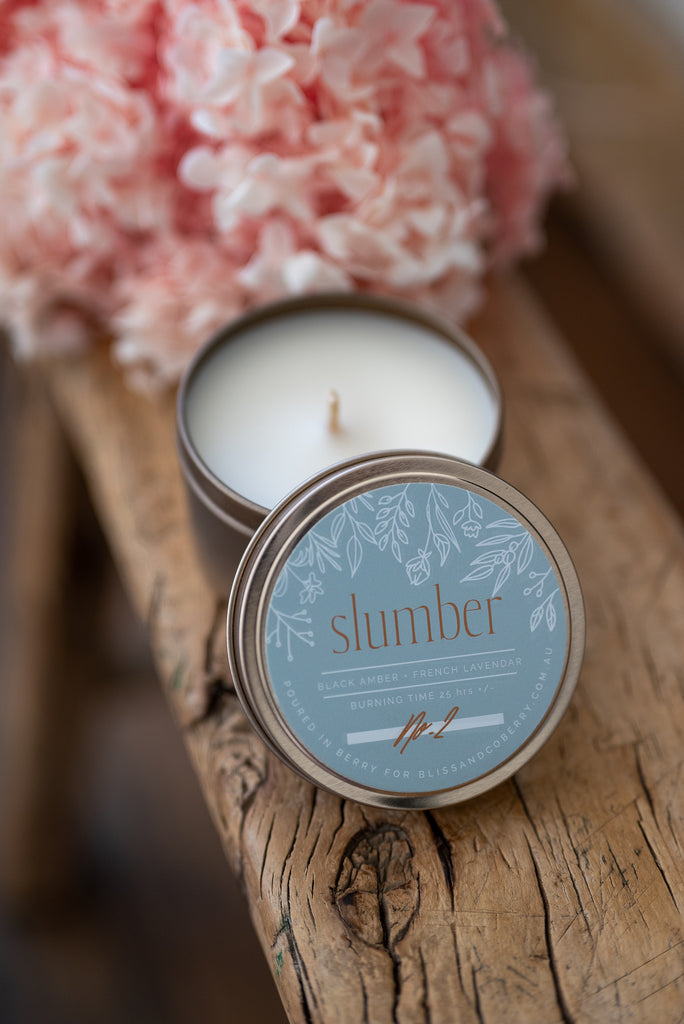 Bedroom Bliss
Slumber Travel Candle
$29.95
Slumber.
Quiet time. Your own time.
A time to heal, gather strength and sometimes, escape.
A restorative ritual.
It can come so easily. Other times it cruelly eludes us.
Slumber No. 2 Travel Candle for Bliss & Co was lovingly created to evoke a sense of calmess, balance and peacefulness. Feelings that invite and embrace slumber. The warm, floral scent of Black Amber has been paired with French Lavender to present you with a fresh, but warm combination. Lavender has been celebrated for centuries as it promote calmness and wellness. It's also said to help reduce stress, anxiety,
Think; Fresh linen. Downy doonas. Heavy eyelids.
Burns upto 25 hours.
Soy Wax
Hand poured literally 'up the road' by Willowvale Candles for our little store, Bliss & Co.
Images taken by the lovely Ainslie @ ains.lie.co
We hope you enjoy our humble salute to 'slumber'.
Leigh & Bonnie xx