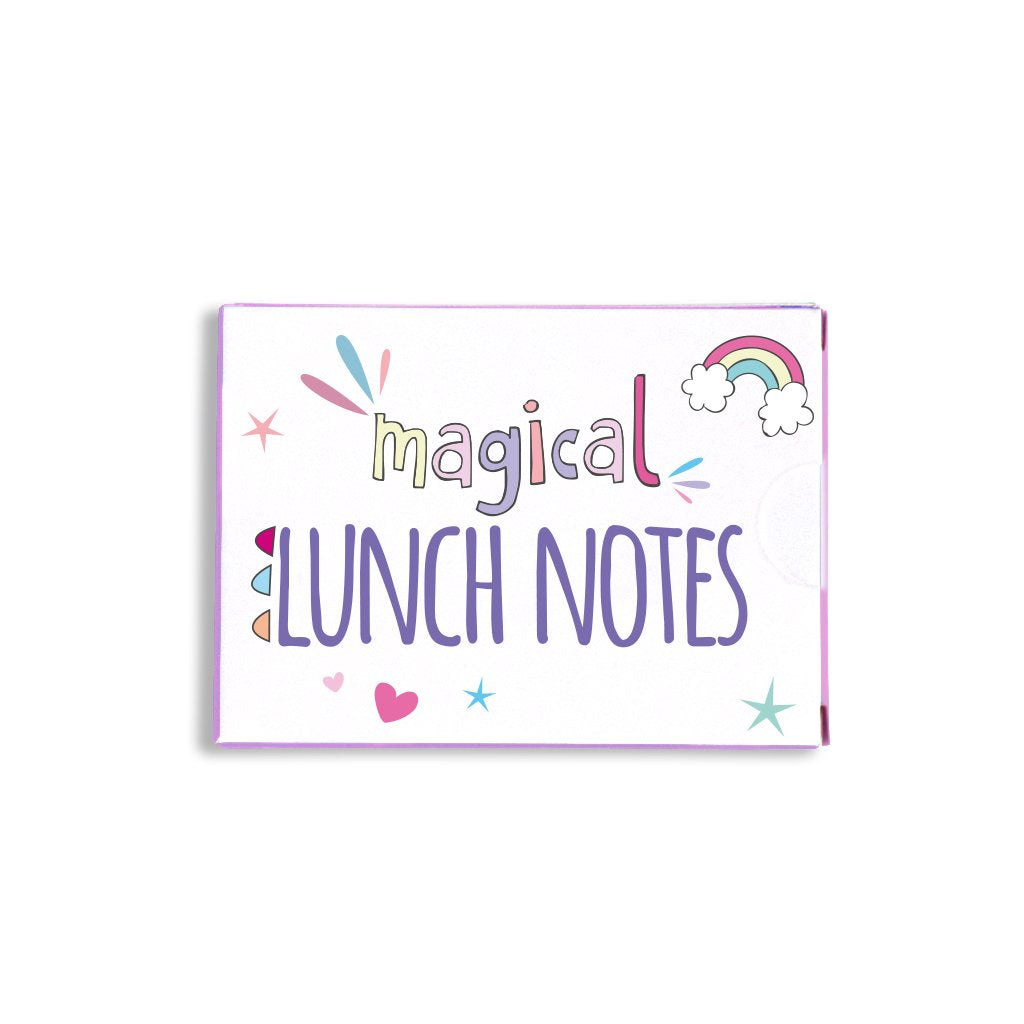 Sprout & Sparrow
Magical Lunch Notes
$16.95
Magical lunch notes are a super fun way to bring a smile to your kids' faces during the school day. These lunch notes feature unicorns and rainbows, of course, because who doesn't smile when they see a sweet unicorn?!
Pop a Magical lunch note in your child's lunchbox to brighten their day and let them know you're thinking of them.
Messages on the cards are fun and always positive, they include:
Always be yourself
Make today magic
Always so proud of you
Shine bright
Be Magical
Have a magical birthday
Have a super sweet day
Sprinkle kindness all around
You make my heart happy
Love you lots
It's cool to be kind
Always smile
Find your inner unicorn
Time for a treat
Our
Magical lunch notes
include 30 cards (15 designs, so two of each).
Each card measures 88mm x 63mm (around the same size as a playing card), printed onon laminated 340GSM environmentally friendly paper.
Lunch notes are cleverly created and made in Melbourne, Australia.