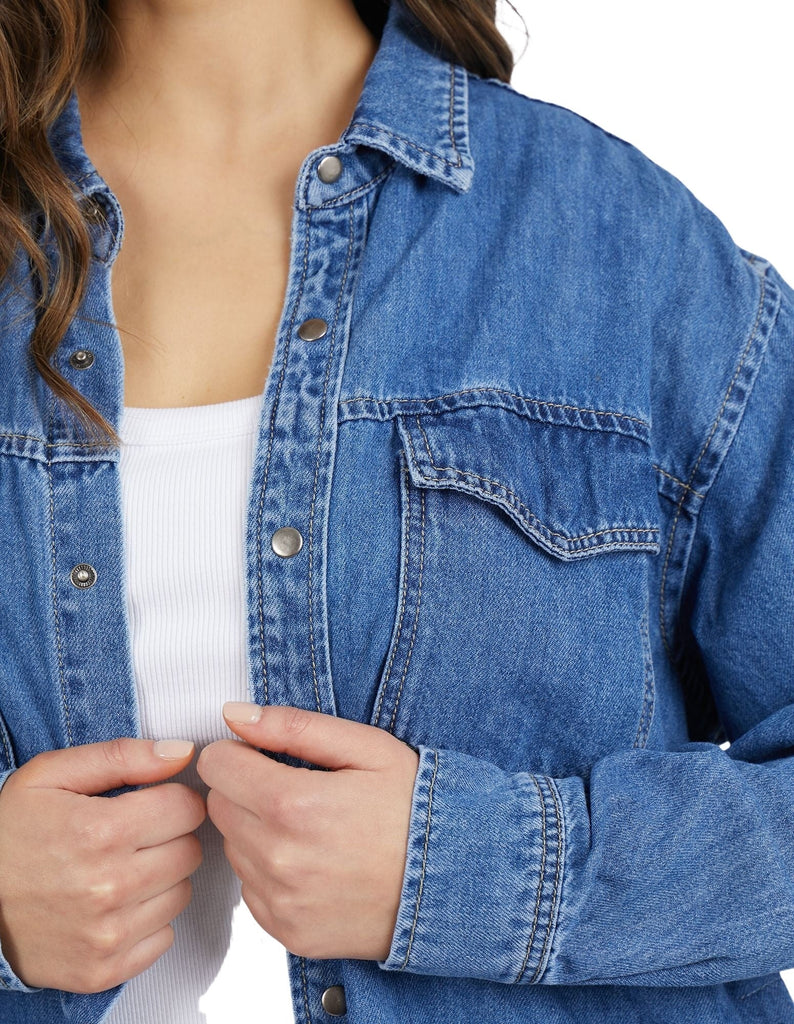 Foxwood
Daisy Denim Shirt
$119.95
Wear it as an over shirt or shirt alike, whatever you do just wear this shirt!
The lightweight denim construction of the Daisy Over shirt by Foxwood is gorgeous. The shirt features a mid blue vintage wash with metal snaps and bonus patch and side pockets! 
Hands down, this will be your favourite denim shirt!
The Daisy Denim Shirt from Foxwood features:
- Lightweight denim construction
- Heavy vintage wash  
- Metal snaps
- Bonus patch and side pockets
- Wear it as an over shirt or shirt alike, whatever you do just wear this shirt! 

Material: Lightweight denim - 100% Cotton