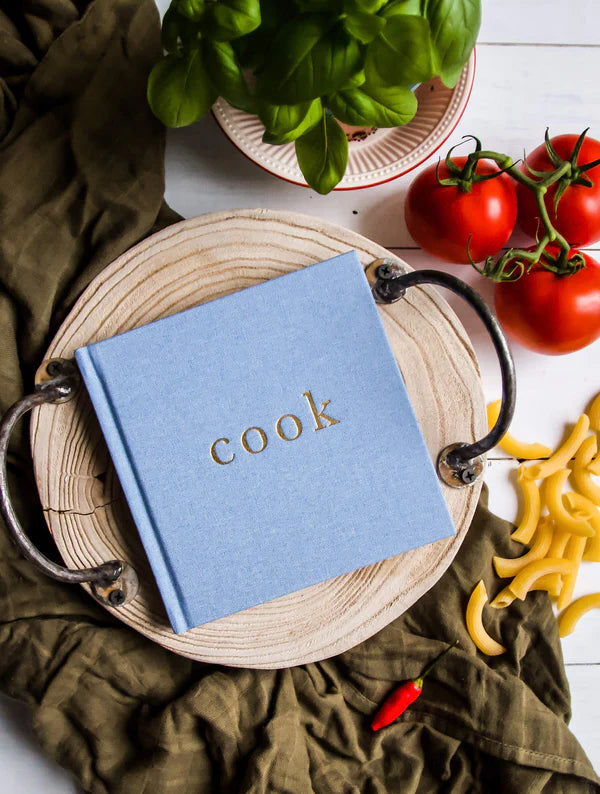 Write To Me
Cook: Recipes to Cook
$32.95
Document those recipes found online that work and you want to make again, the ones passed on by friends, or the ones you scribble on a piece of paper but then misplace. A place for 68 recipes you like to COOK!
This journal was created to make life easier in the kitchen! I was always finding myself scrawling for that screenshot or googling that recipe that I thought I screenshot, or rummaging the top drawer for that tiny piece of paper I wrote that curry recipe on. Just take 5 mins to transfer that recipe you want to make again into the COOK journal, and the next time you go to cook it - well it is much easier to find! Also features numbered contents page.
150 x 150mm | 5.9 x 5.9 inches
Presentation Linen cover 

Title

 

Gold embossed titles
Pages 144 pages to keep 68 recipes
Endpaper Illustrated endpapers
Paper 120GSM FSC certified paper 
Binding Case bound, flat lay binding
FeaturesNumbered pages & contents page to easily find recipes
We Recommend Using a ball point pen
Designed in Melbourne, Australia.