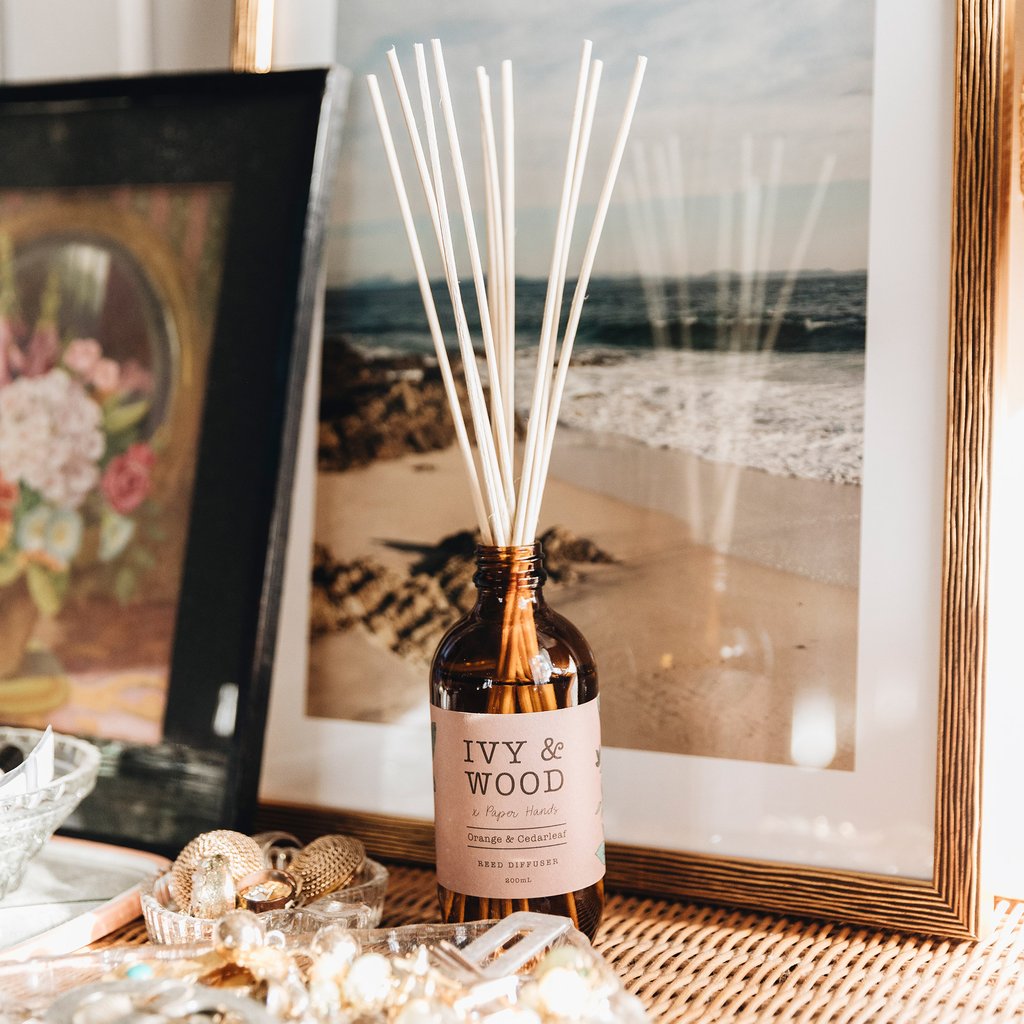 Ivy & Wood
Orange & Cedarleaf Diffuser
$39.95
Warm and fresh, a bold herbal orange scent with hints of cinnamon and clove lifted with fir needle, peach, strawberry and notes of patchouli and hyacinth.
Key notes: Clove | Fir Needle | Orange | Peach | Cedarleaf
The Botanical Collection is inspired by the beauty of nature and features fine line watercolour artwork by talented local Brisbane artist, Holly Neilson of Paper Hands.

Comes packaged in a beautiful box with rattan reeds, perfect for gifting!
About Ivy & Wood reed diffusers
Ivy & Wood reed diffusers provide the same gorgeous scents as your favourite Ivy & Wood candles without the flame. These amber glass beauties will scent your room 24 hours a day and last for 6-12 months so they are great value for money.
Slow releasing and long lasting, our reed diffusers are made with carefully blended high quality fragrance oils and pure essential oils in a wide variety of delicious scents.