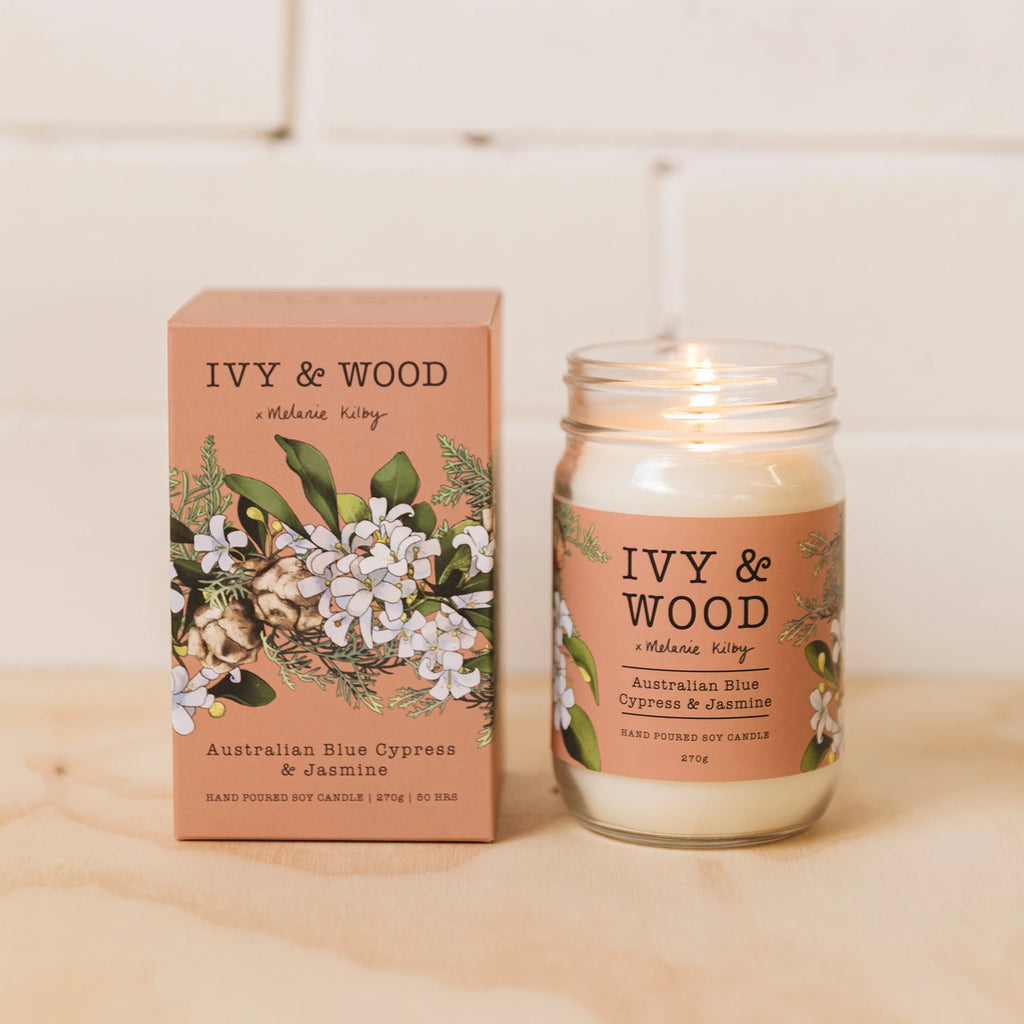 Ivy & Wood
Australian Blue Cypress & Jasmine Candle
$39.95
This scent will take you to the Australian outback, an authentic fragrance consisting of lemon myrtle, pine and eucalyptus with base notes of patchouli and sandalwood.
Key notes: Eucalyptus | Lemon Myrtle | Pine | Patchouli | Sandalwood
The Australiana Collection celebrates our stunning, unique native flora and fauna and features illustrations by talented local Brisbane artist, Melanie Kilby.

Comes packaged in a beautiful box, perfect for gifting! Our packaging is designed and printed in Brisbane and is fully recyclable.
Burn time: Over 50 hours
About Ivy & Wood Soy Candles
Ivy & Wood candles are hand poured using natural coconut soy wax, which is non-toxic, eco friendly and slow burning.
They use high quality fragrance oils in a wide variety of delicious scents.
The gorgeous mason jar allows your candle to light up the room as it burns and once it is finished you can simply wash out with hot soapy water and reuse the jar. The handy lid prevents dust collecting in the wax when not in use.