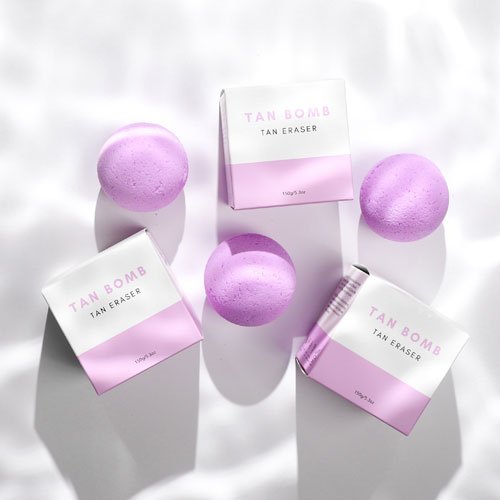 Tan Bombs
Tan Bomb Tan Eraser
$17.95
Self tan erasing Bath Bomb – Black Raspberry & Warm Vanilla sugar
Our Specially Formulated self tan erasing Bath Bombs are designed to remove your fake tan in under 10 minutes and leave your skin silky smooth and beautifully primed, ready for a new tan application when you are. They also have a variety of health & Relaxation benefits.
Ignite your senses with our signature Raspberry & Warm Vanilla sugar fragrance. Our self tan erasing Bombs are made in Australia & Vegan friendly with all Natural products!
Made with Epsom Salt with its renowned health benefits such as promoting sleep and stress reduction, exercise performance & recovery, provides Magnesium, & reduces pain and swelling. Our fake tan erasing Bombs also contain Almond Oil which hydrates the skin, reduces inflammation, promotes scar healing & much more!
Forget about spending hours exfoliating in the shower till your skin is red and sore ! Let our Magic self tan erasing Bath Bomb do the work for you!
Simply run yourself a warm bath, place the Tan Bomb self tan erasing Bomb in the water, soak for at least 10-15 minutes and simply remove off the excess with a cloth or exfoliating glove.
Our Specially formulated self tan erasing Bath Bombs contain one Tan Bomb per box, they are 70mm wide and weigh approx 250g each.
*Please note – Product is most effective when used 4 days + post self tanning.